Summary: Want to know how to import PST file to shared mailbox Office 365 account along with attachments? Well, we have the solution. In this blog, we have discussed two methods to migrate Outlook emails to shared mailbox in Office 365 accounts. One is a manual method that is long and too complex. Another one is an automated solution, i.e. Yota PST Migrator wizard. This is a professional tool that will make your task easier.
Most organizations use shared mailboxes in Office 365 to manage the administrative load and delegate tasks, such as answering emails or scheduling appointments. With a shared mailbox, multiple people can be owners of the mailbox and can access it from anywhere using any device.
Each owner has separate permissions that enable them to take action on items in the mailbox without impacting other owners. So, it is very beneficial for organizations to use Office 365 shared mailbox. Due to all these reasons, people want to import PST to Office 365 account.
There are two solutions that help you to upload PST file to O365 account:
Import PST File to Shared Mailbox Office 365 Manually
Step 1. Generate SAS URL
First of all, log in to the O365 admin account and click on Security & Compliance option.
Select the Import option by clicking on the Data Governance option.
Now, you have to click on New Import Job for further processing.
Then, you have to enter the name of your new job and click on Next to Import PST to Shared Mailbox Office 365.
Now, the next window will appear with a question. You will select Upload your data option and click on Next.
In the Import data page, click on Show network upload SAS URL to retrieve the key.
Click on the Copy clipboard button to copy the URL from the wizard.
Open the notepad file on your window and paste the copied URL in it.
Step 2. Upload The Source PST File To Azure Storage Location
Download and install the Microsoft Azure Storage utility in your system.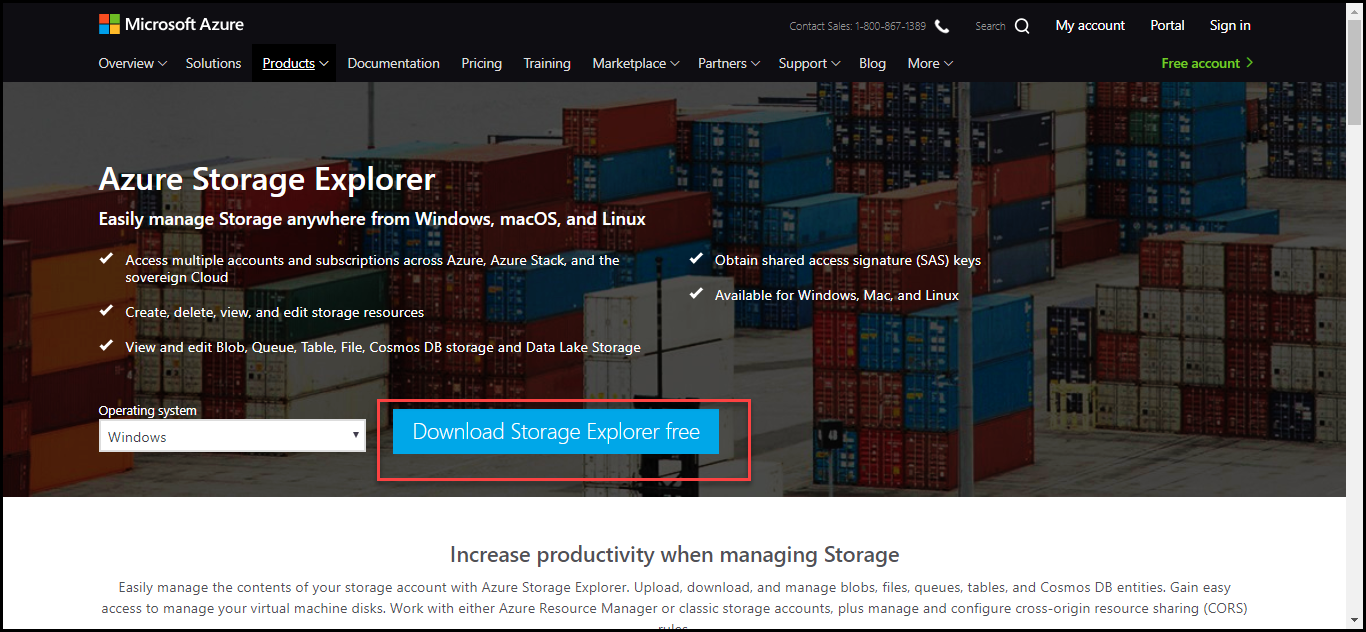 After installing the tool, open Microsoft Azure Storage Explorer app on your PC.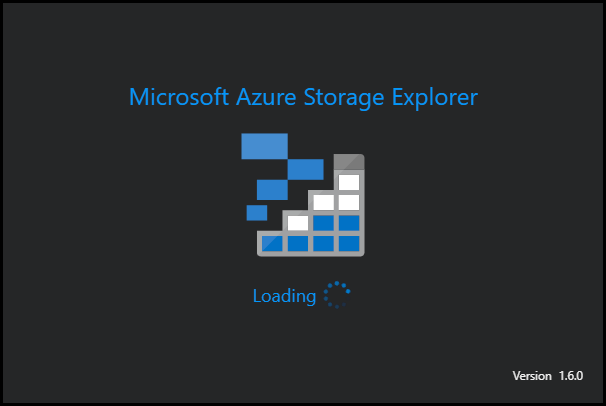 Now, right-click on the Storage Accounts from the menu and select Connect to Azure storage option from the list.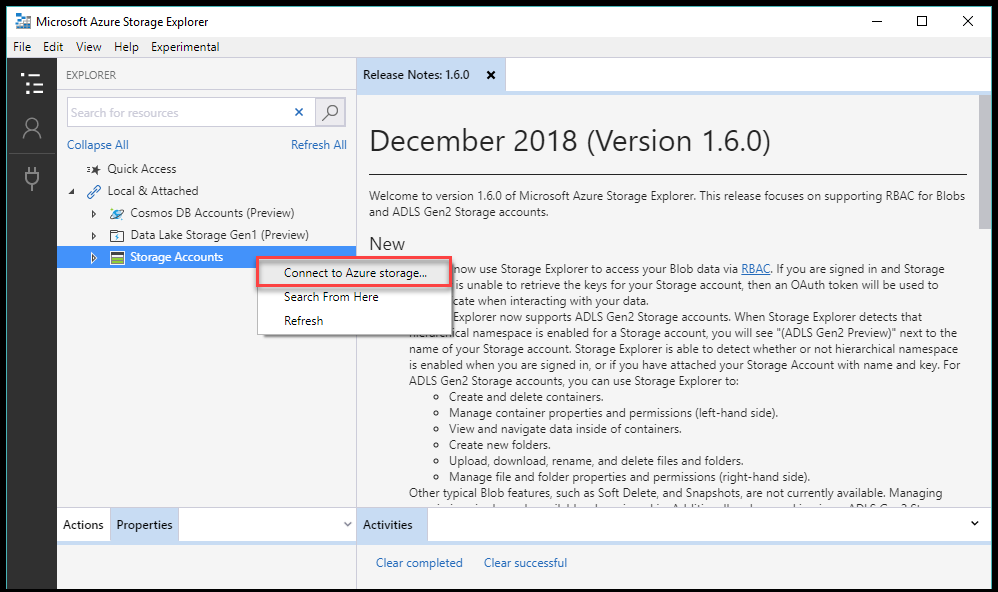 Then, you have to enable the radio button to Use a shared access signature URI. Click on Next to continue with the process to import PST file to Shared Mailbox Office 365.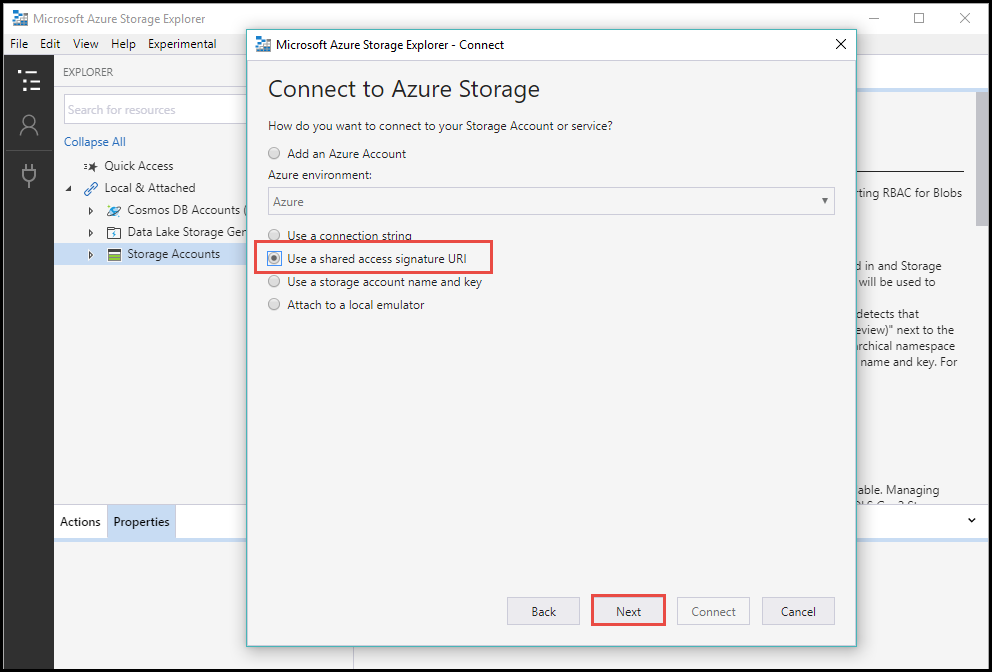 Now, paste the URL in the respective field that you have copied in the above step and click on the Next option.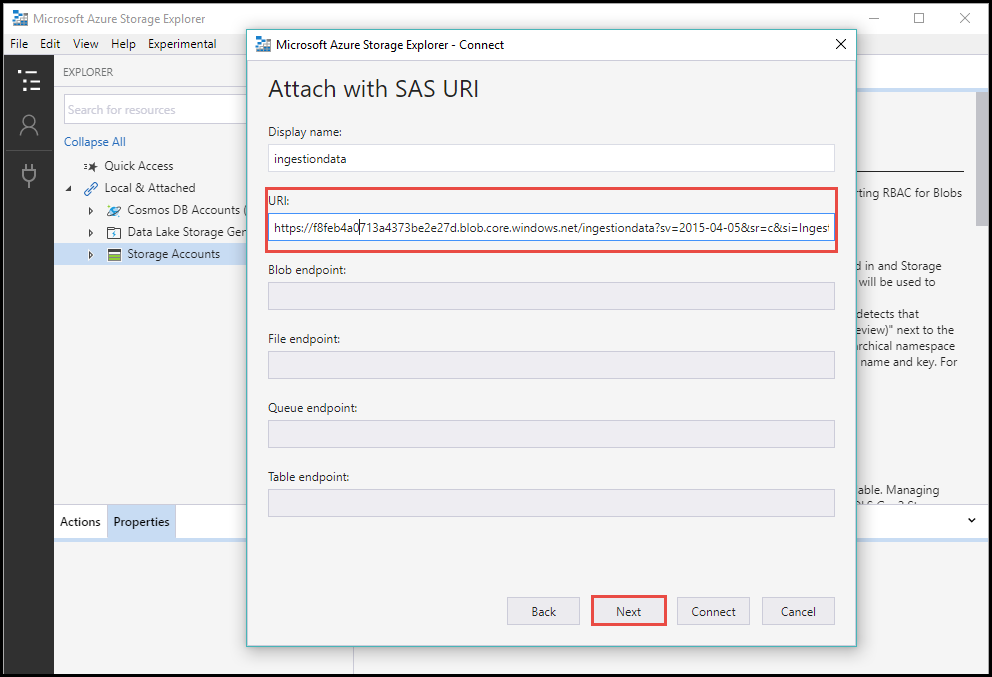 A connection summary wizard appears in which you have to check all the settings made by you. Ensure that you are establishing connections with trusted resources. And, click on Connect.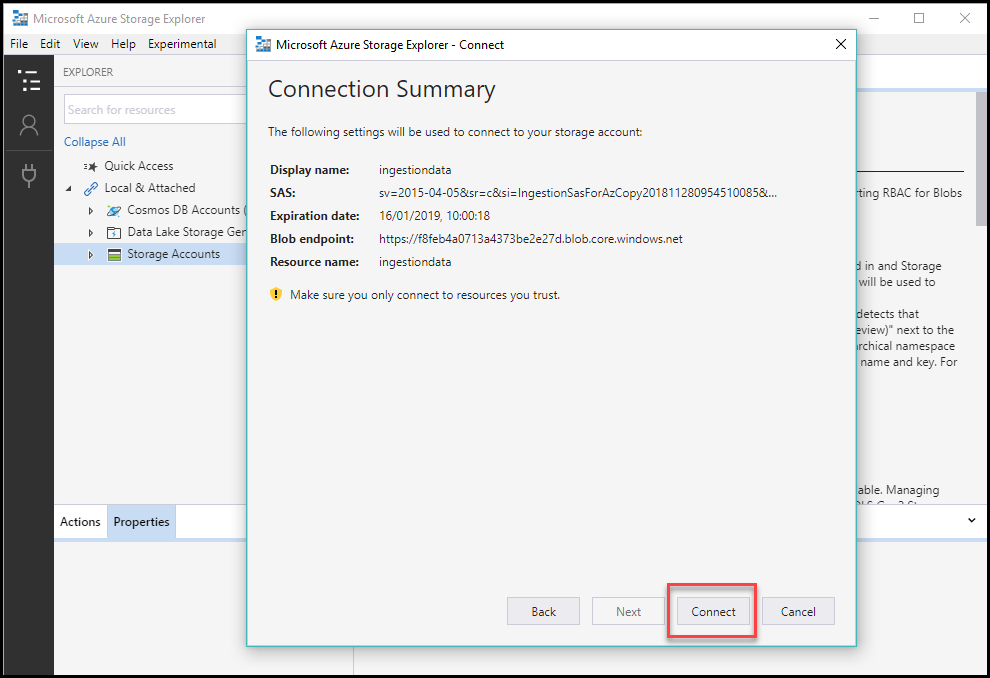 After establishing the connection of the Azure Storage app with pasted SAS URL, click the Upload and choose the Upload Files option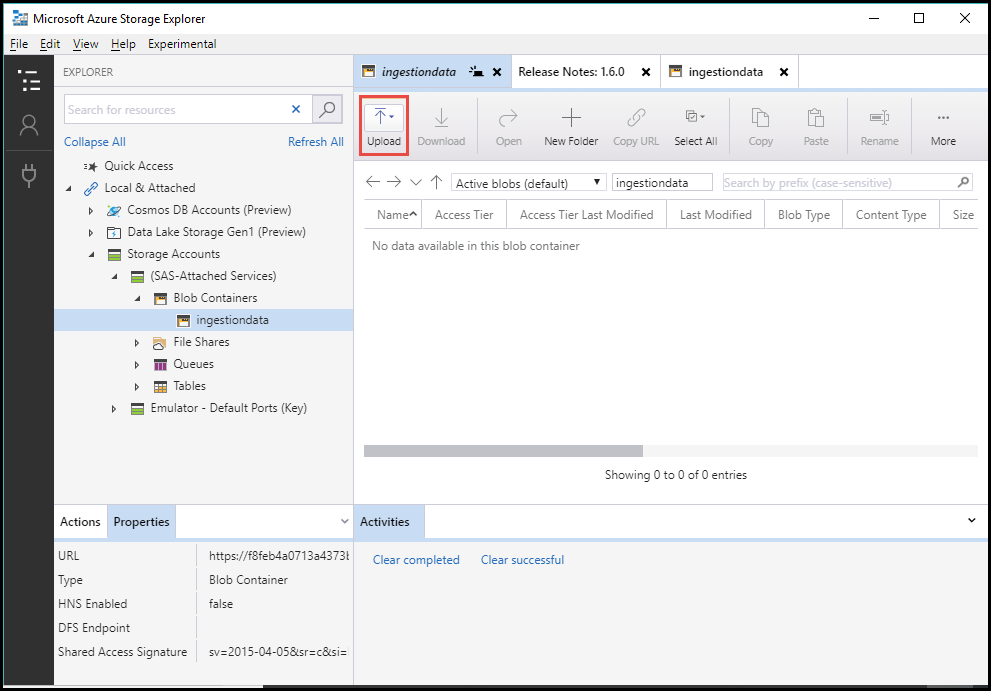 This opens a new wizard where you have to choose the PST file that is to be imported into Office 365 shared mailbox. Click on the three dots icon to browse the file. Select the file from the PC's location and click on the Open button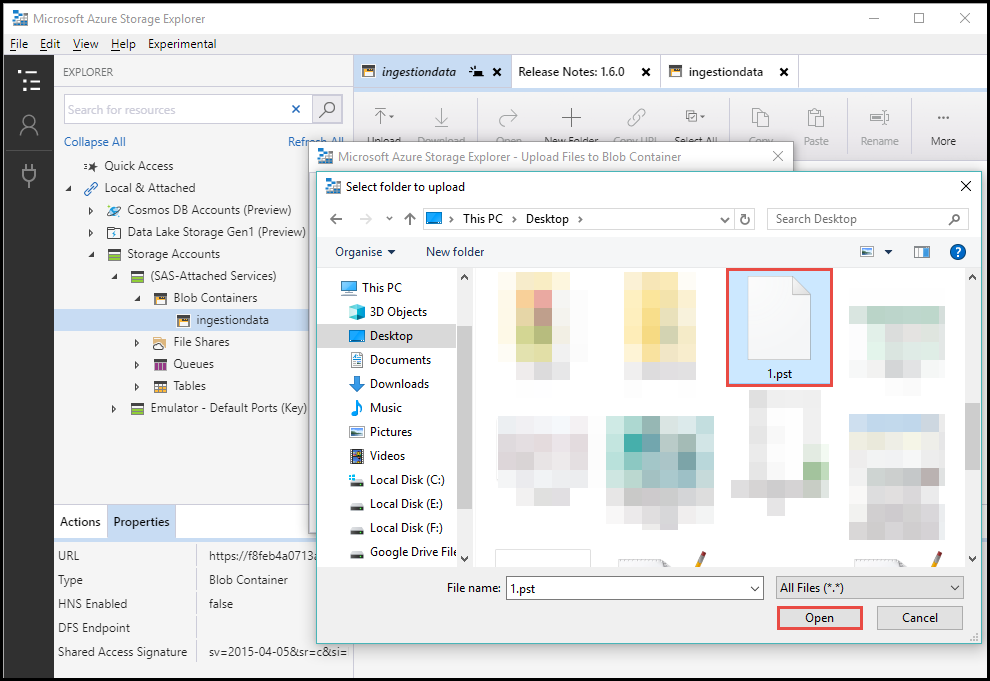 Then, click on the Upload button to begin the process.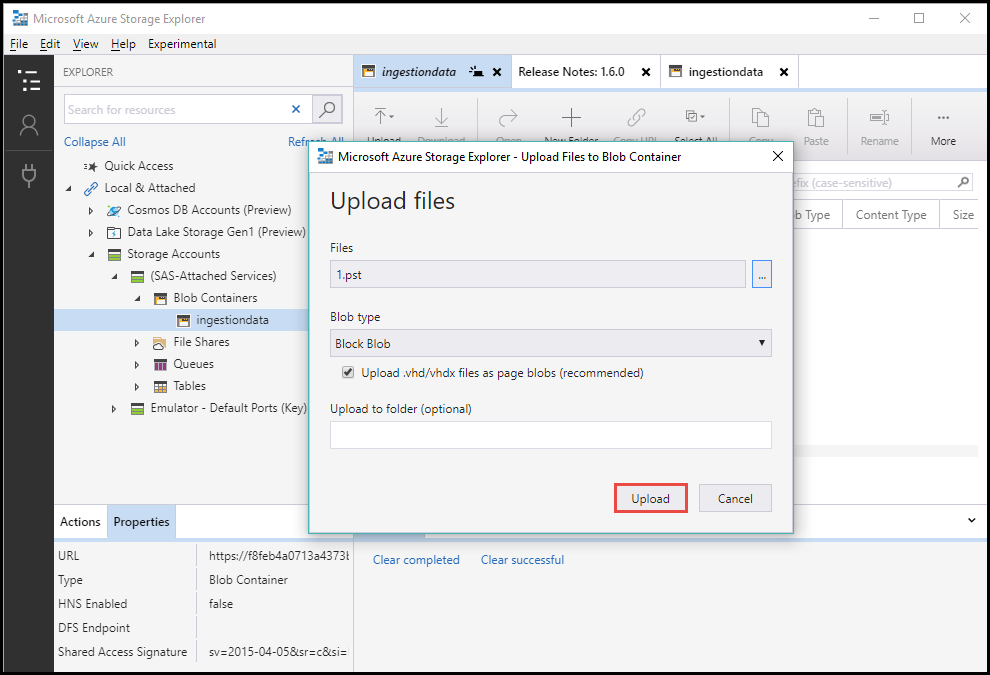 Step 3. Upload PST File to Azure
Now redirect back toward the Office 365 import page. Now it's time to prepare the mapping file to continue the steps to import PST file to shared mailbox Office 365.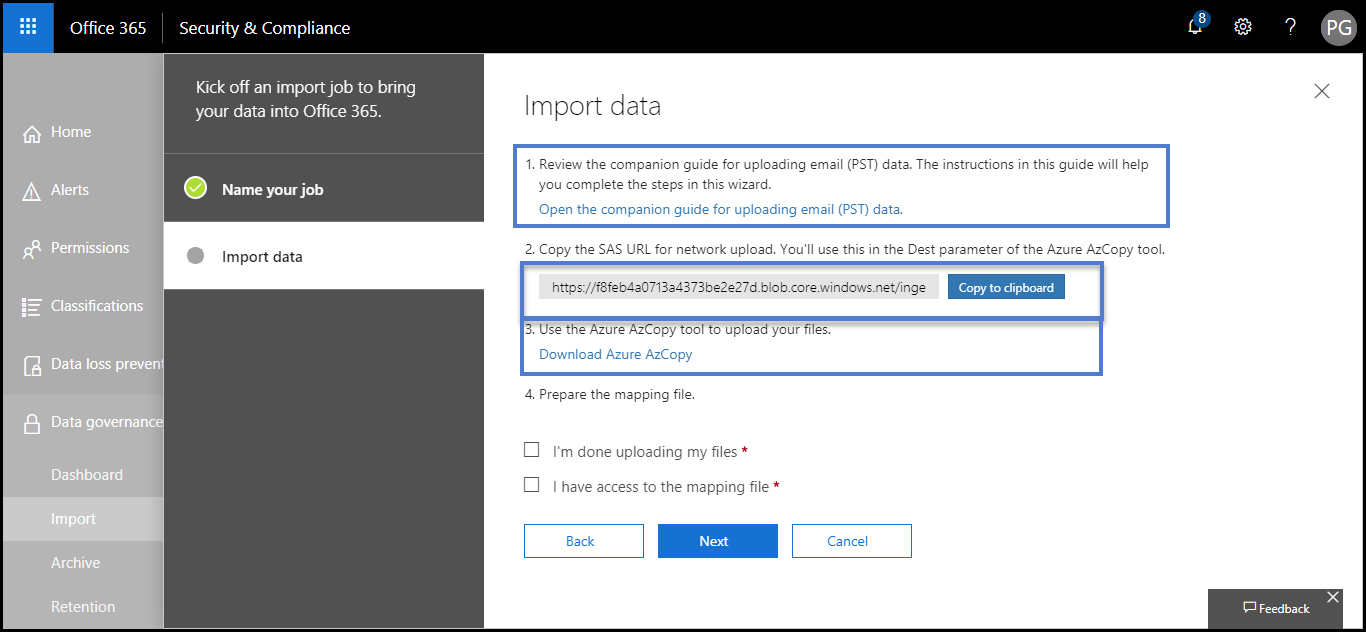 Minimize the current web browser and open Excel Program on your system, and make sure that it is having only 4 parameters – Workload, FilePath, Name, Mailbox, IsArchive, and TargetRootFolder

Workload – The 'Exchange' value needs to be mentioned in this column. It defines the default value of the scenario where we move the .pst file to the Office 365 tenant. In simple words, mention this particular value for each row.
Name – Simply you have mentioned the name of the source PST file, which is to be imported into the shared mailbox of Office 365
Mailbox – Enter the name of the shared Office 365 mailbox in which the PST file is to be migrated.
TargetRootFolder – This is the folder name, which will be initiated at the destination mailbox of the Exchange Online tenant that comprises imported PST file
You can take references from the following screenshot to create your CSV file.
Now, you need to open the minimized web browser and go to the Import Data page. You will find the checkboxes under the section of Preparing the Mapping File, which is enabled by default. Click on the Next button to continue importing PST file to shared mailbox Office 365.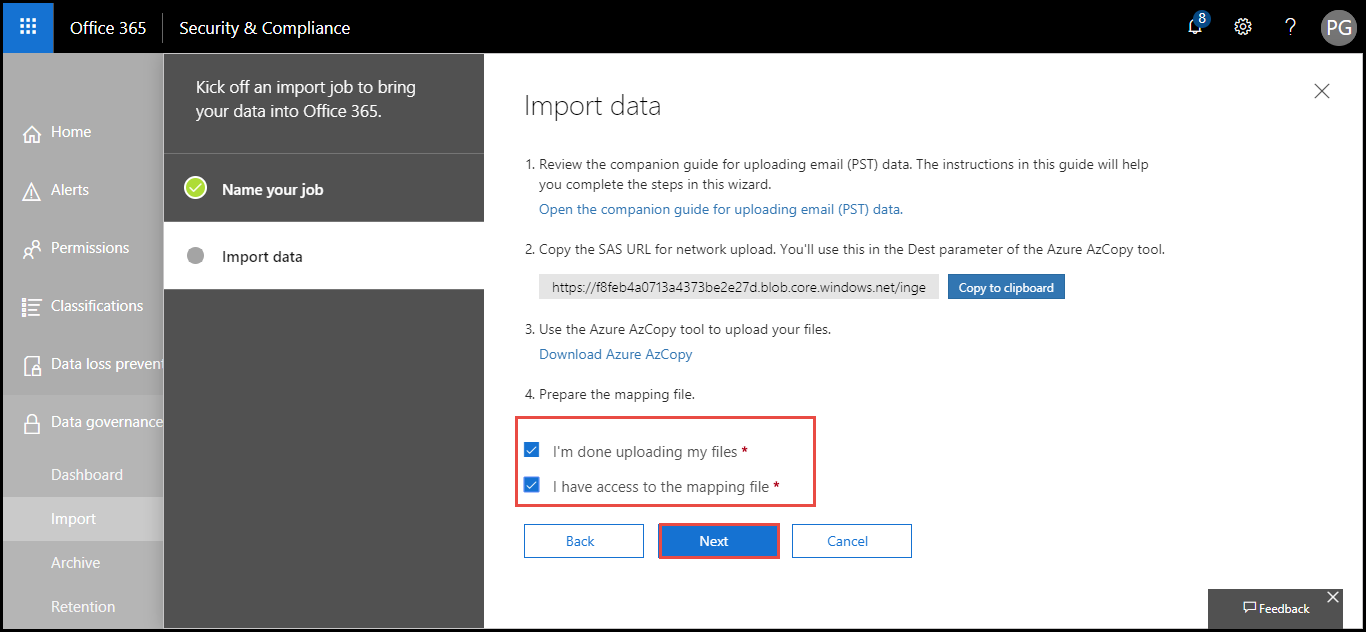 The next step to import PST file to shared mailbox Office 365 is by uploading a CSV file. For this, click on the Select Mapping File button and then browse the respective CSV file from the location where you saved it. Once the file is successfully uploaded, click on Validate button for validation purposes. Click on Save >> Close >> Close button.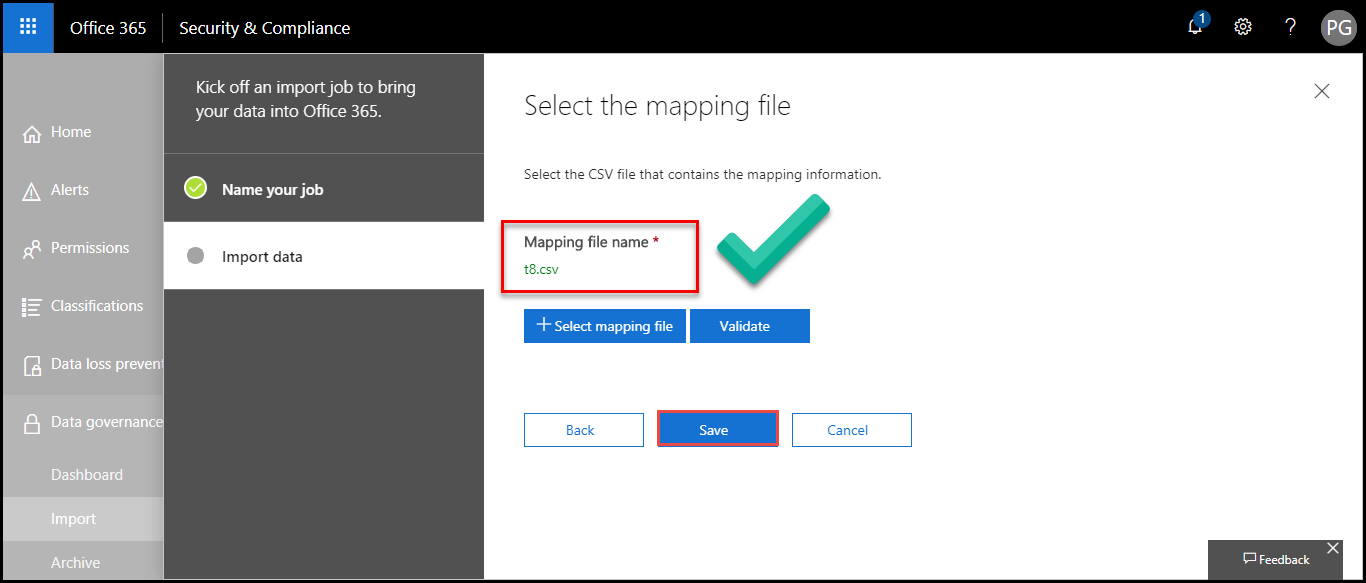 Step 4. Start With an Initial PST Import Operation
Finally, we are quite closer to the end of the process to import PST file to shared mailbox Office 365. We are started with the PST file importing state. On the recent web page, you will be able to see the current status of the PST file being getting imported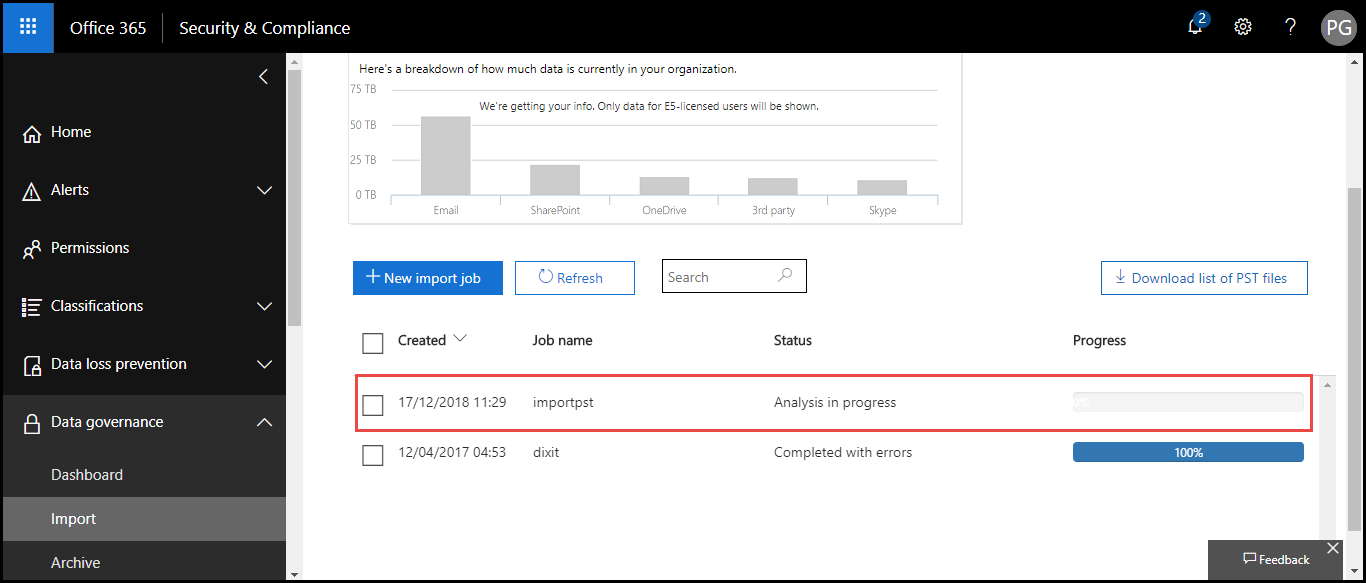 Now you have to wait until the progress bar is complete. Make sure that your internet connection is working properly. Once the process is done, a 'Ready to import to Office 365' link will appear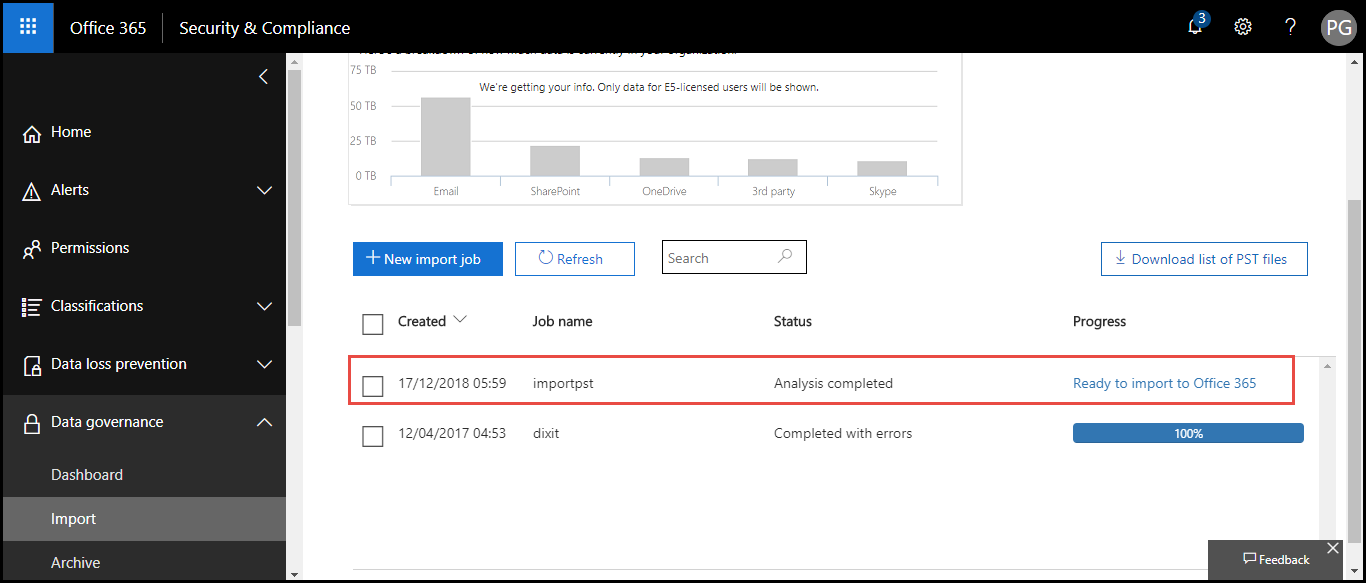 Step 5. Filter Out The PST Data To Be Imported
Click on the hyperlink that appeared in the above step. Now click on Import to Office 365 button.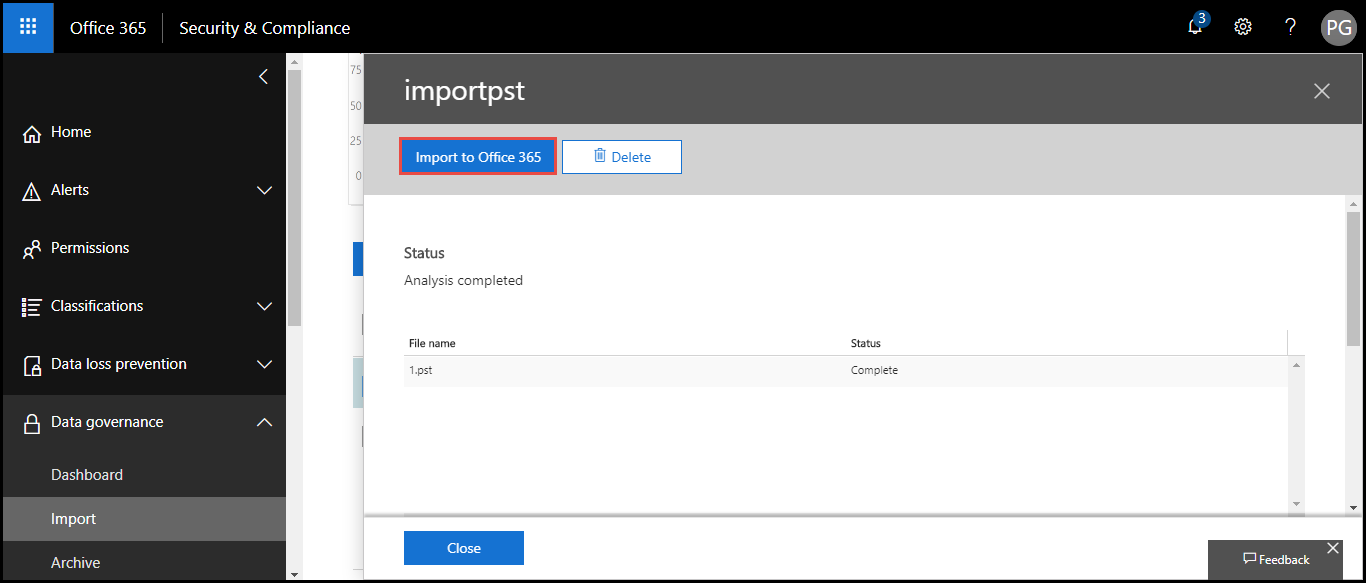 A Filter in your data field appears in which you can decide whether or not to filter out any data before importing.

If you want to filter out the data, please click on the Yes radio button and continue with the procedure to import PST to shared mailbox Office 365 by clicking on the Next button.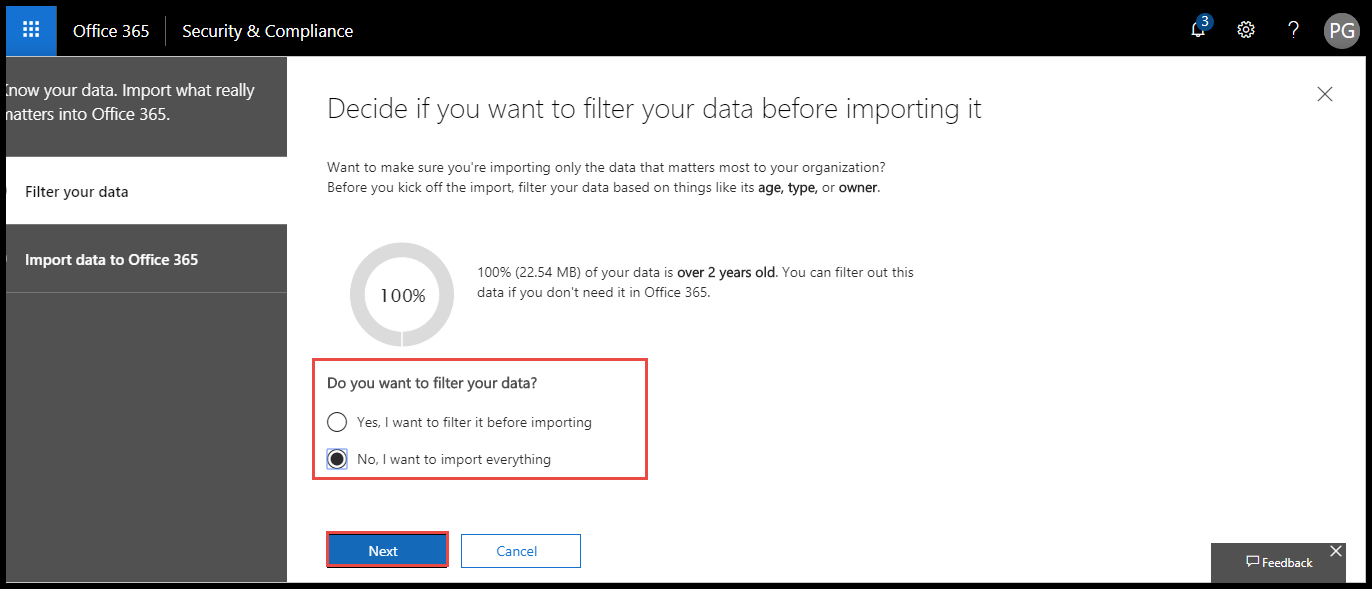 Step 6. Begin With The Importing Process
Next, open the Import data to Office 365 field where you have to once read the message posted on the current page and then, click on the Import Data button, if all is okay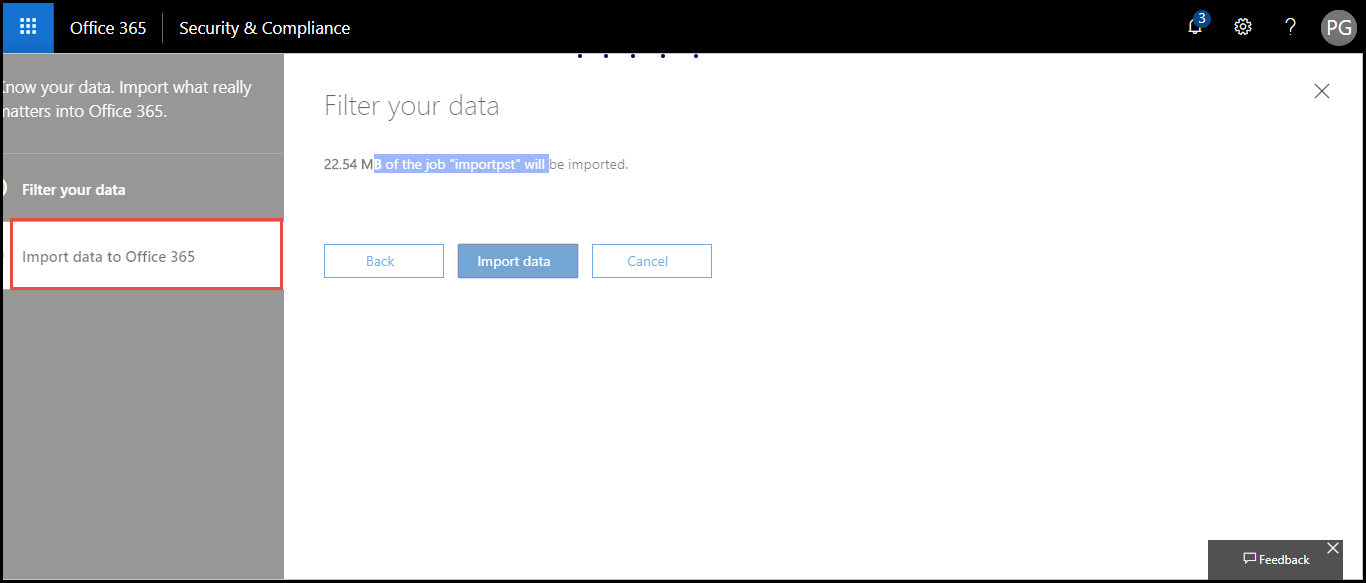 Now a Status page appears, which gives each and every report of exporting procedure to import PST files.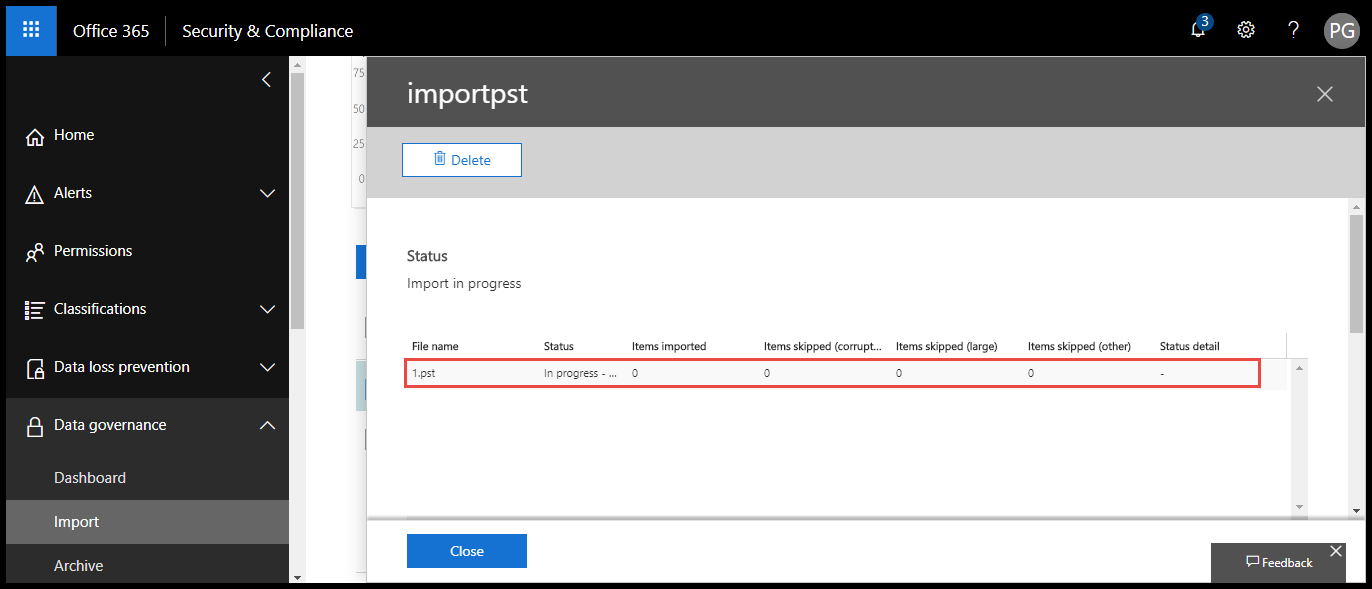 When the process of import PST  file to shared mailbox Office 365 is completed, you will see a message box. You can open Outlook data in the shared mailbox of Office 365.
Limitations of Manual Process
It is possible that the user will fail to import a large-size file and even it restricts the users to select and import multiple files altogether. Also, only the administrator can perform the entire task. And, you may even lose your data in case of any mishappenings. The manual process has a lot of limitations on both frontend and backend, which is why there is a need to automate the process.
Best Technique to Upload PST to Shared Mailbox Office 365 
Yota Software specializes in cloud migration and data management applications. Its flagship product, the Email Migrator has received positive reviews from several industry experts for its ease of use and powerful features. Users find the interface intuitive, thanks to its straightforward panel and ability to import a large number of emails.
The migration tool is an automated utility that can import PST to shared mailbox Office 365 shared mailboxes in an efficient manner. Also, it is capable of maintaining the exact folder hierarchy in the mailbox as was available in the PST file as well!
What's more, a user only needs to get this utility up and running by following 5 basic steps and they're done. Now that's awesome efficiency if you ask me! It is compatible with Windows 11, 10, 8.1, 8, and 7 operating systems on both 32-bit (x86) and 64-bit (x64) platforms. It is also available as a free demo version for users to test the software before buying it.
Steps to Import PST File to Shared Mailbox Office 365 Directly are:
Step 1. Start with downloading the Yota migration tool on your Windows PC.
Step 2. Click on Open>> Email Data Files>> Outlook PST Files. After that add the files into the panel using Choose Folder options.
Step 3. Now, quickly preview the files before exporting the files. Click on Export and select Office 365 as the target location.
Step 4. Finally, enter the login credentials of the Office 365 account. Finally, tap on the Save button to import PST file to shared mailbox Office 365 directly.
This is it! You can easily upload PST file to O365 account without Outlook installation.
Conclusion
Migrating PST file to shared mailbox O365 is the perfect choice for users who have tried every other possible way to transfer Outlook data. If you are one of them then get in touch with us and explore the demo version of our tool that helps to import PST file to shared mailbox Office 365. The tool is developed with a user-friendly interface that makes it easy to use even for non-technical people. It allows you to import PST to shared mailbox Office 365 account to a local drive in just a few minutes and without any data loss. Our support team will be happy to assist you 24/7 so don't hesitate to contact us if you face any problems while using our tool.